Podcast: Play in new window | Download
Subscribe: RSS
September 30, 2014 Tuesday
2 Chronicles 34:
 Secondary Link to Listen in iTunes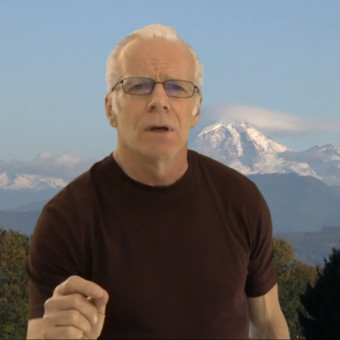 September 25, 2014 Thursday
Acts 26:
There are those that do severely persecute those that are born of the Holy Spirit out of the genuine zeal for God that is misplaced out of self-righteous religious roots that fortify hardness and ignorance. God will intervene to reveal himself to such that are genuinely open to the truth and yet motivated out of ignorance to persecute. Expect many of these to be converted in this time of severe persecution of Christians such as in the Muslim world.
Exodus 7:
The hardening of the heart is a state that is opposed to the fear of God which is an openness to reciprocate in ones heart who God is in holiness and mercy that births humility and honesty to bend to doing the will of God. When God hardens that heart God does this because of a choice of rebellion to not be open to God and Who God in reality is. This involves a turning to deception and receptivity to the powers of darkness to hold onto and harden into growth in a state of self-worship above God.

Isaiah 63:17
O LORD, why hast thou made us to err from thy ways, and hardened our heart from thy fear? Return for thy servants' sake, the tribes of thine inheritance.
September 29, 2014 Monday
Isaiah 35:
The Lord's return shall bring liberation to the whole creation. He returns at a time of great oppression by the antichrist system in the antichrist to bring vengeance upon the antichrist in the world and their rebellions against Him. At that time we need not be a fearful heart even though it would seem we would not be saved because God will come and deliver his people. We are commanded to not be feeble but to be strong not fear. This is also described in Isaiah 24:13-16, 13 When thus it shall be in the midst of the land among the people, there shall be as the shaking of an olive tree, and as the gleaning grapes when the vintage is done. 14 They shall lift up their voice, they shall sing for the majesty of the LORD, they shall cry aloud from the sea. 15 Wherefore glorify ye the LORD in the fires, even the name of the LORD God of Israel in the isles of the sea. It is also described in Isaiah 26: 19-20, 19 Thy dead men shall live, together with my dead body shall they arise. Awake and sing, ye that dwell in dust: for thy dew is as the dew of herbs, and the earth shall cast out the dead. [2Cor 6:9]; 20 Come, my people, enter thou into thy chambers, and shut thy doors about thee: hide thyself as it were for a little moment, until the indignation be overpast. 2Cor 4:17; 21 For, behold, the LORD cometh out of his place to punish the inhabitants of the earth for their iniquity: the earth also shall disclose her blood, and shall no more cover her slain.
September 30, 2014 Tuesday
2nd Chronicles 34:
Acts 19:
Josiah: he will be sustained of Jehovah.
Seeking after God us keeps in the way of the LORD. 1-3
Seeking after God moves us to take action against all Idolatry. 4-7
Restoration of God's house requires sacrificial steps to repair what was lost. 8-13
Restoration requires inquiring of the LORD to hear and do. 13-22
Restoration requires the fear of God that responds in humility and true repentance to God's judgments. 22-33