Podcast: Play in new window | Download
Subscribe: RSS
May 11, 2015 Monday
Revelation 2: 12-17
 Secondary Link to Listen in iTunes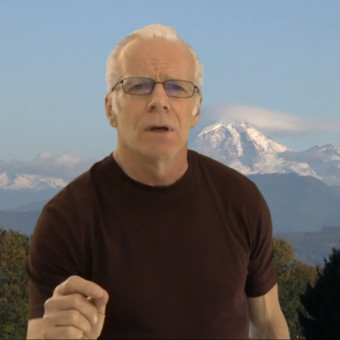 May 9, 2015 Saturday
Rev 2: 12-17
Pergamus means much marriage which implies much adultery. It also means a tower which implies a strong hold. In fact Pergamus was the place where Satan made his seat of dwelling and authority. The city of Pergamus had Emperor worship and refusal to worship resulted in Antipas being slain for refusing most likely by being roasted inside the idol that they would heat up. Even though this church stood firm against this they tolerated those in their midst with the doctrine of Balaam that sought to draw people into sexual immorality and idol worship which also was the case with the Nicolaitans with similar practice and teachings. The devil was offering the temptation of temporary pleasure and intimacy in sexual pleasure and spiritual visions. It takes the sword of God's Spirit in the utterance of the word of prophecy to overcome these temptations and those that overcome are promised intimacy with God in eating hidden manna and having a new name or state of being that is permanent. It is held in a white stone which represents purity. Purity births intimacy with God. 12-17 The perfection of the Spirit of God in Holiness is highlighted in Pergamus. There must be the willingness to come to the bright sword of the Spirit of truth and let it expose any darkness in us and cut it off with repentance.
Nicolaism (also Nicholaism, Nicolationism, or Nicolaitanism) is a Christian heresy, first mentioned (twice) in the Book of Revelation of the New Testament, whose adherents were called Nicolaitans, Nicolaitanes, or Nicolaites. According to Revelation 2, vv. 6 and 15,[1] they were known in the cities of Ephesus and Pergamum. In this chapter, the church at Ephesus is commended for "hating the deeds of the Nicolaitans, which I also hate" and the church in Pergamos is blamed "So hast thou also them that hold the doctrine of the Nicolaitans".Several of the early church fathers, including Irenaeus, Hippolytus,[2] Epiphanius, and Theodoret mentioned this group, and stated that the deacon Nicolas was the author of the heresy and the sect.
Nico-, combinatory form of nīko, "victory" in Greek, and laos means people, or more specifically, the laity; hence, the word may be taken to mean "lay conquerors" or "conquerors of the lay people". However, "Nicolaitan" (Greek: Νικολαϊτῶν; Νικολαΐτης) is the name ostensibly given to followers of the heretic Nicolas (Greek: Νικόλαος)—the name itself meaning "victorious over people," or "victory of the people," which he would have been given at birth.[9]
The name Balaam is perhaps capable of being interpreted as a Hebrew equivalent of the Greek Nicolas. Some commentators[10] think that this is alluded to by John in Revelation 2:14;[11] and C. Vitringa[12] argues forcibly in support of this opinion. However, Albert Barnes notes:
Vitringa supposes that the word is derived from νικος, victory, and λαος, people, and that thus it corresponds with the name Balaam, as meaning either lord of the people, or he destroyed the people; and that, as the same effect was produced by their doctrines as by those of Balaam, that the people were led to commit fornication and to join in idolatrous worship, they might be called Balaamites or Nicolaitanes–that is, corrupters of the people.
Holiness:
(Rom 6:22) But now being made free from sin, and become servants to God, ye have your fruit unto holiness, and the end everlasting life.
(2Cor 7:1) Having therefore these promises, dearly beloved, let us cleanse ourselves from all filthiness of the flesh and spirit, perfecting holiness in the fear of God.
(1Thess 3:13) To the end he may stablish your hearts unblameable in holiness before God, even our Father, at the coming of our Lord Jesus Christ with all his saints.
(Heb 12:14) Follow peace with all men, and holiness, without which no man shall see the Lord:
(Rom 12:1) I beseech you therefore, brethren, by the mercies of God, that ye present your bodies a living sacrifice, holy, acceptable unto God, which is your reasonable service.
(1Cor 3:17) If any man defile the temple of God, him shall God destroy; for the temple of God is holy, which temple ye are.
(1Thess 4:7) For God hath not called us unto uncleanness, but unto holiness.
(Eph 1:4) According as he hath chosen us in him before the foundation of the world, that we should be holy and without blame before him in love:
(Eph 5:27) That he might present it to himself a glorious church, not having spot, or wrinkle, or any such thing; but that it should be holy and without blemish.