Podcast: Play in new window | Download
Subscribe: RSS
Thursday July 2, 2015
Luke 8:
 Secondary Link to Listen in iTunes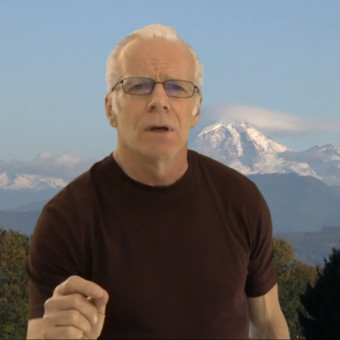 ROUGH NOTES:
June 27, 2015 Saturday
Luke 11:
Christ taught us to pray according to the outline he gave in the LORD's prayer. We are to first hallow the name or being of God in great reverence and honor of who God is. Then out of that awareness through worship of being in heavenly places we are to pray into God's will being done on earth as the Holy Spirit leads. Then we are to pray for the lesser needs for us personally to be met in spiritual food as well as physical provision to do God's will. Then after that we would ask God to forgive us upon condition that we 1st forgive almost immediately offended us or owe us apology. We are then to ask God to deliver us from temptation to sin against God and to deliver us from evil. 1-5
As friends of God it is important that when we ask God that we recognize that God is good and will give us those things that are good. It is not enough to just merely ask without whole heartedness because God wants a relationship with him that substantiates our loving commitment to his will in our requests. This requires importunity and is the evidence of the whole heartedness that requires an ongoing asking, seeking and knocking to receive those answers. 6-13
Satan does not need to deceive people by doing damage to his own kingdom through the casting out of demons. The fact is the casting out of demons indicates greater authority and power than Satan. When demons are cast out it is important that the vacuum in their lives that motivated them in wickedness to such a state in the first place be replaced with a relationship with God through seeking God in prayer and the word and fellowship with God's people. 14-26
Monday, June 29, 2015
Hosea 1:
Psalm 53:
It is the denial of who God really is that leads to idolatry and captivity.
Def: Jezreel:
H3157 יִזרְעֵאל Yizr`e'l (yiz-reh-ale') n/l.
1. God will sow
2. Jizreel, the name of two places in Israel and of two Israelites
[from H2232 and H410]
KJV: Jezreel.
H2232 זָרַע zara` (zaw-rah') v.
1. to sow
2. (figuratively) to disseminate, plant, fructify
H410 אֵל 'el (ale) n-m.
1. strength
2. (as adjective) mighty
3. (especially) the Almighty (but used also of any deity)
[shortened from H352]
(Hos 1:8) Now when she had weaned Loruhamah, she conceived, and bare a son.
(Hos 1:9) Then said God, Call his name Loammi: for ye are not my people, and I will not be your God.
(Hos 1:10) Yet the number of the children of Israel shall be as the sand of the sea, which cannot be measured nor numbered; and it shall come to pass, that in the place where it was said unto them, Ye are not my people, there it shall be said unto them, Ye are the sons of the living God.
(Hos 1:11) Then shall the children of Judah and the children of Israel be gathered together, and appoint themselves one head, and they shall come up out of the land: for great shall be the day of Jezreel.
It is the pride of self-sufficiency that must be broken in order for a nation and an individual to be open to receive the mercy of God so that their lives are sown into God's destiny and purpose and they are saved from hell.
(Ps 53:5) There were they in great fear, where no fear was: for God hath scattered the bones of him that encampeth against thee: thou hast put them to shame, because God hath despised them.
(Ps 53:6) Oh that the salvation of Israel were come out of Zion! When God bringeth back the captivity of his people, Jacob shall rejoice, and Israel shall be glad.
June 30, 2015 Tuesday
Luke 15:
The elder brother did not recognize God's mercy and goodness to him or he would have been thankful that his brother that had sinned and was lost was found. May we never assume a right to God's mercy and goodness because of righteous life but always be filled with thanks for all God allows in our life. It is the recognition of God's mercy to us out of the recognition and reverence towards God as our very life source out of the heart recognition of His holiness that reveals our unworthiness apart from God's mercy that breaks the deception of self righteous pride.
July 1, 2015 Wednesday CANADA DAY
Hosea 2:
When God's people commit adultery against Him with love for the world system of self worship God will corner them with severe judgment that they might come to true repentance like the prodigal son. Then they will know the greatness of God's mercy and His love and be bonded to Him in love for every. They will know longer will have a self-delusional idolatrous perception of God as a Master over them but as their husband.
(Hos 2:16) And it shall be at that day, saith the LORD, that thou shalt call me Ishi; and shalt call me no more Baali.
(Hos 2:17) For I will take away the names of Baalim out of her mouth, and they shall no more be remembered by their name.
(Hos 2:18) And in that day will I make a covenant for them with the beasts of the field, and with the fowls of heaven, and with the creeping things of the ground: and I will break the bow and the sword and the battle out of the earth, and will make them to lie down safely.
(Hos 2:19) And I will betroth thee unto me for ever; yea, I will betroth thee unto me in righteousness, and in judgment, and in lovingkindness, and in mercies.
(Hos 2:20) I will even betroth thee unto me in faithfulness: and thou shalt know the LORD.
(Hos 2:21) And it shall come to pass in that day, I will hear, saith the LORD, I will hear the heavens, and they shall hear the earth;
(Hos 2:22) And the earth shall hear the corn, and the wine, and the oil; and they shall hear Jezreel.
(Hos 2:23) And I will sow her unto me in the earth; and I will have mercy upon her that had not obtained mercy; and I will say to them which were not my people, Thou art my people; and they shall say, Thou art my God.
July 2, 2015 Thursday
Luke 8:
Those that experience deliverance from evil spirits and infirmities were those that followed Christ in ministry and ministered onto Him. 1-3
God does not give more blessings of revelation onto those who have closed themselves to the truth of God that He has already given. (vs 10) The conditions of the heart to not hearing with the heart are demonic hindrance by the heart having grounds for such influence, the heart that has no root because it is shallow and hard, the heart that is distracted by temporal motivations for fulfillment through wealth that removes the top priority for the giving of one's life to the kingdom of God. 4-14
The right condition of the heart is a good and honest heart. This is illustrated by being open to the light so that we do not hide the light that is in us but let it expose all false motives. Then light will actually be received into our heart without hiding it so that it will shine forth in our life before others. This means we must die to all natural relationships and insecurities of this life including even our own closest relationships with family and friends. 15-21