Podcast: Play in new window | Download
Subscribe: RSS
January 29,2015 Thursday
Luke: 19

 Secondary Link to Listen in iTunes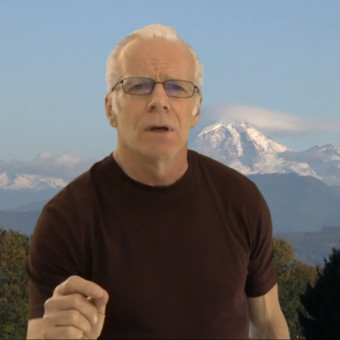 January 24, 2015 Saturday
Acts 11:
It sometimes takes God's intervention by a divine vision to break the shell of focus on ritualistic performance before God as the focus rather than recognizing those that truly fear God and are as such circumcised in heart, that is born again of the Spirit of God, to also receive the baptism of the Holy Spirit.
Psalms 147:
Praise is comely
Ps 147:11 The LORD taketh pleasure in them that fear him, in those that hope in his mercy.
We are to sing praise upon the harp and to sing unto the LORD with thanksgiving in recognition of His infinite understanding and greatness and his love towards those that are humble out of the fear of God to hope in His mercy and goodness. This is where everlasting fulfillment and comfort is so that we choose to rise above self comfort into praise of God and His comfort.
January 26, 2015 Monday
John 3:
1.    The acknowledgment that Jesus was of God by Nicodemus was an acknowledgment by Christ that there was a measure of seeing the kingdom of God by Nicodemus. 1-2
2.    It is urgent that one is born again of the Spirit because one can only be saved, that is enter the kingdom of God, by being brought forth anew by the Spirit of God. Christ expected Nicodemus to know this because this was a reality in people's lives from the very beginning time of Adam and Eve. 3-10
3.    The Son of Man is God in the full expression of God's being to man also as the representation of man in perfection to man by the indwelling of God in a human body. Even as the Son of Man is a representation and communication to man on earth that is even before the crucifixion  and also at the same time in heaven. Christ then foretells his atoning work as similar to the serpent lifted up in the wilderness which when they looked upon they were healed from death. Likewise, when the eye of our heart looks upon the full expression of who God is there is the recognition of his atoning power by perfect atoning sacrifice to be the very source of forgiveness and therefore the reception of forgiveness and healing from everlasting spiritual death. 11-17
4.    To believe on the full expression of God means to acknowledge and receive the full expression of who God is which results in the breaking of all self pride by openness to one's total wrong apart from who God and requires the reception of God's being manifested in mercy out of first acknowledging the holiness of God. 18-21
January 27, 2015 Tuesday
Philippians 4:
Def: moderation:
G1933 ἐπιεικής epieikes (ep-ee-ei-kace') adj.
1. appropriate
2. (by implication) mild
[from G1909 and G1503]
KJV: gentle, moderation, patient
Root(s): G1909, G1503
NT Vines: <C-2,Adjective,1933,epieikes>
an adjective (from epi, used intensively, and eikos, "reasonable"), is used as a noun with the article in Phi 4:5, and translated "forbearance" in the RV; AV, "moderation," RV, marg., "gentleness," "sweet reasonableness" (Matthew Arnold). See GENTLE.
<A-1,Verb,430,anecho>
"to hold up" (ana, "up," echo, "to have or hold"), is used in the Middle Voice in the NT, signifying "to bear with, endure;" it is rendered "forbearing (one another)" in Eph 4:2; Col 3:13. See BEAR. Cp. B, No. 1, below.
<A-2,Verb,447,aniemi>
lit., "to send up or back" (ana, "up," hiemi, "to send"), hence, "to relax, loosen," or, metaphorically, "to desist from," is translated "forbearing" (threatening) in Eph 6:9 ("giving up your threatening," T.K. Abbott). See LEAVE, LOOSE.
<A-3,Verb,5339,pheidomai>
"to spare" (its usual meaning), "to refrain from doing something," is rendered "I forbear" in 2Co 12:6. See SPARE.
1.    A true servant leader such as an genuine apostle has and expresses a deep love for the local congregations and specific individuals they know to the point that they are called my joy and crown. There is a love with burden for their destiny in heaven to be fulfilled in the acknowledging of their names in the book of life and that they seek to be of the same mind in unity in the LORD. 1-3
2.    We need to be continually learn to feed into a rejoicing in the LORD knowing that the LORD is our true source of joy and being aware that He is coming soon. In this way we will not be abiding in the things of this world so that we become anxious but rather in everything of concern will bring it before the LORD with thankfulness and prayer. This will allow God's peace which goes beyond our understanding of why things are the way they are to keep our soul in mind and heart abiding in God. 4-7
3.    God's peace is with us and increases in our live when we dwell with our heart and mind on those things that are good, pure, and of eternal worth unto God and when we look to those who are an example and inspiration to us to follow Christ. 8-9
4.    We need to know how to abide in God with peace and joy equally when we suffer need as also when we abound with fulfillment in the natural things of this world. Sometimes our need is the trials of need for God to supply all our needs according to His riches in glory. We abide in God by faith and confidence in God in us to enable us to do all things through Christ. 10-23
January 20, 2015 Wednesday
Ecclesiastes 12:
We are to remember God as the center of our life and all things, especially while we are still young and have vitality to serve Him and enjoy what He has created. There is no purpose or meaning to our lives apart from this and this is summed up with ultimate meaning and purpose to our life in one thing. This is to fear God and keep his commandments because our lives will be brought before God for judgment as to whether they have been good or bad. It is the fear of God that causes us to be wise so that our lives are built through time like the assembly of a great ship.
Ephesians 3:
God's eternal purpose for us is that we become part of His corporate bride that reveals the unity of the fellowship with God and each other that brings ultimate fulfillment, meaning and good that is everlasting and enlarging. This is according to the unity of fellowship in the oneness of the tri-unity of the one true God in the Father and Son and in the Holy Spirit. To enter into this ultimate purpose and destiny individually and corporately it is important that we are strengthened with might in our inner being by the indwelling of God's Spirit through the building up of our faith.
Def: eternal in relation to eternal purpose
G165 αἰών aion (ai-own') n.
1. (properly) an age
2. (by extension) perpetuity (also past)
3. (by implication) the world
4. (specially, Jewish) a Messianic period (present or future)
[from an obsolete primary noun apparently meaning "continued duration"]
KJV: age, course, eternal, (for) ever(-more), (n-)ever, (beginning of the , while the) world (began, without end)
Compare: G5550, G2540
NT Vines:
an age," is translated "eternal" in Eph 3:11, lit., "(purpose) of the ages" (marg.). See AGE.
<2,,166,aionios>
"describes duration, either undefined but not endless, as in Rom 16:25; 2Ti 1:9; Tit 1:2; or undefined because endless as in Rom 16:26, and the other sixty-six places in the NT.
"The predominant meaning of aionios, that in which it is used everywhere in the NT, save the places noted above, may be seen in 2Co 4:18, where it is set in contrast with proskairos, lit., 'for a season,' and in Phm 1:15, where only in the NT it is used without a noun. Moreover it is used of persons and things which are in their nature endless, as, e.g., of God, Rom 16:26; of His power, 1Ti 6:16, and of His glory, 1Pe 5:10; of the Holy Spirit, Heb 9:14; of the redemption effected by Christ, Heb 9:12, and of the consequent salvation of men, Heb 5:9, as well as of His future rule, 2Pe 1:11, which is elsewhere declared to be without end, Luk 1:33; of the life received by those who believe in Christ, Joh 3:16, concerning whom He said, 'they shall never perish,' Joh 10:28, and of the resurrection body, 2Co 5:1, elsewhere said to be 'immortal,' 1Co 15:53, in which that life will be finally realized, Mat 25:46; Tit 1:2.
"Aionios is also used of the sin that 'hath never forgiveness,' Mar 3:29, and of the judgment of God, from which there is no appeal, Heb 6:2, and of the fire, which is one of its instruments, Mat 18:8; Mat 25:41; Jud 1:7, and which is elsewhere said to be 'unquenchable,' Mar 9:43. "The use of aionios here shows that the punishment referred to in 2Th 1:9, is not temporary, but final, and, accordingly, the phraseology shows that its purpose is not remedial but retributive." * [* From Notes on Thessalonians by Hogg and Vine, pp. 232,233.]
January 29, 2015 Thursday
Luke 19:
1.    Those that are truly the sons of Abraham are those that do not care what people think of them but rather have a fear of God that births of hunger that seeks God even if they are misunderstood. They are also humble enough to acknowledge their faults and to receive God's forgiveness. They may have been disadvantaged by circumstances in life and out of poverty even became materially rich because their identity was more in God then in acceptance and identity from their friends and society. 1-10
2.    It is a counterfeit fear of God that acknowledges the severity of God apart from the kindness and goodness of God that brings focus on the consciousness of loss to self in place of ultimate completeness and God that motivates one to live on the self above God and ignore the righteousness of the true severity of God unto everlasting loss instead of everlasting reward. 11-27
3.    Just as the unfaithful servant was not ready and did not know the hour of his visitation so we as individuals and also corporately as the body of Christ must be aware that our focus is not on equating godliness with material blessings. This happens because of the loss of the genuine fear of God which has respect onto God as exceedingly precious so that the place of assembly before God is not treated as common but as a place of assembly or meeting with God in reverence in prayer and  as such does not tolerate covetousness and the interests and entertainments of this world. 28-48