Podcast: Play in new window | Download
Subscribe: RSS
Thursday, January 15, 2015
John 11:
 Secondary Link to Listen in iTunes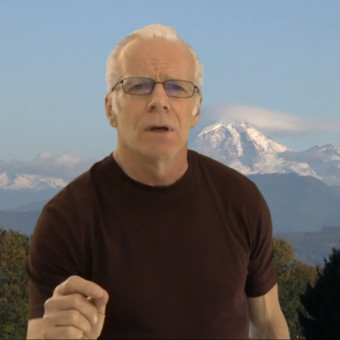 January 10, 2015 Saturday
Acts 10:
Those that fear God and spend quality time seeking him in prayer as well as live a righteous life such as in the giving of alms can receive God's visitation such as by angels to hear more clearly the gospel and in its fullness. 1-8

Those that are walking close to God in a life of prayer and have the full revelation of the gospel will be used and supernaturally directed by God to those that are hungry and open to receiving it. 9-33

All those that genuinely fear God and work righteousness are accepted by God because to genuinely fear God is to recognize and accept from the heart the absolute full expression ( Son is full expression of Father Heb. 1:3 ) of the being of Who God is and could only be. This can only be in an ultimate source of trustworthiness and reality out of an ultimate perfection of love that could not be more and could never be less to be the source and container of unlimited life and power without corruption in goodness that is forever enlarging without end. This is only possible by perfect integrity of love in required judgment that therein without violation overflows in mercy, assured forgiveness to the repentant, and destiny and without the power in God to forgive it would imply creating without purpose and that God was imperfect. This is the reality of who God is in His being from before the world was created that was received by the redeemed from the time of Adam and Eve till now which can only be in the power to forgive by virtue of God in such a perfection of love only having the power to become a perfect atoning sacrifice. 34-43

The gift of the Holy Ghost can be poured out of those the genuinely fear God and work righteousness even before they are water baptized. 44-48
January 12, 2015 Monday
Zechariah 14:
When all nations gather against Jerusalem and take the city and send half into captivity then the LORD will return and all the saints with Him and severely judge those nations and individuals that have fought against Jerusalem. 1-15

Those that are left in the nations will come once a year to worship the LORD with the keeping of the feast of tabernacles. 16 -18
January 13, 2015 Tuesday
2nd Corinthians 12:
When separated from our body t

here is the transformed and glorious new creation in Christ but when we dwell in our body there is the non- transformed of the body and spiritual being that has not been enlarged in perfection if indeed perfection has been attained. It is glorying in the infirmities of the old non-transformed part of us that keeps us in the place of humility out of the fear of God so that man will not look up to us to highly beyond who we really are nor that we should do the same unto ourselves. This keeps us in the place of abiding dependence and trust in God that allows God's glory to work through us without hindrance from our own self deceptions of self glory and trust. 1-10
Genuine love especially for the body of Christ when fully out poured in good works and humility out of the presence of God may very well cause rejection and misunderstanding but is not quenched in its love toward such but rather absorbs the experience of death to grow even more in love towards such. One of the reasons for this love being rejected is because it does not exert its authority in control but rather seeks genuine response from the heart and yet at the same time reproves sin to bring conviction to repentance. 11-21
January 14, 2015 Wednesday
John 11:
When facing threatening darkness it is easy to focus on the darkness and fall into the sleep of denial or even surrender to the worst by choosing to be a sacrifice of the God. One should rather focus on the light of God that can lead away from the darkness with deliverance as well as fearless sacrificial surrender. 1-16
A life out poured in love out of thankfulness for God's mercy at the feet of the Lord involves thankfulness to break those things that are precious to us before the Lord as a love offering. Even then there are trials that will break us of the loss of those things that are precious to us. However, the focus then must be on the glory of God to be revealed as greater than those things. This requires that we have confidence that God hears us and call forth resurrection over those death experiences. Then we will know the exceeding greatness of his power to to us who believe that the grave clothes of death can no longer enshroud the glory of God from shining through us in its fullness. 17-44
The threat of one's own kingdom and control being taken away from over God's people reveals the idolatry of self in place of God that persecutes the godly that have no motive but the glory of God that is without control and reproves such unrighteousness. Even the high priest prophesied that Christ would die for the sins of the nation and yet still carried out his crucifixion to placate those with such evil motives. This is the focus on the darkness of the consequences of God's holiness that fails to transcend into the light that springs there from in God's grace. 45-57
January 11, 2015 Thursday
Zechariah 11:
God's relationship with his people is 1st based upon intimate relationship of fellowship out of attraction to the beauty of who God is from the wholeness that issues out of his Holiness. This comes out of the fear of God that brings genuine spiritual rebirth and the seeking of God out of guarding Who God is in their heart. It is then that there comes genuine covenant with God and each other from the heart. When this is lost there is counterfeit covenant without the essence and beauty of genuine love and thus hardness of heart towards God and each other that brings his judgment. It is the same hollow counterfeit relationship with God that moved the Pharisees to sell their Messiah for 30 pieces of silver.