Podcast: Play in new window | Download
Subscribe: RSS
November 6, 2014
Psalms 22 and Genesis 3:
 Secondary Link to Listen in iTunes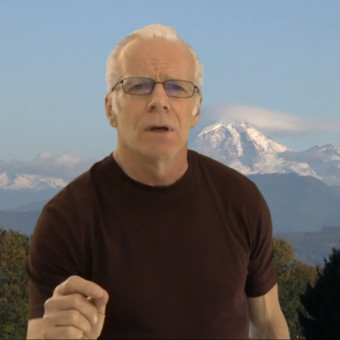 November 4, 2014 Tuesday
Psalms 35:
In regards to those that fight against us who follow the LORD we see that King David declares to God to take hold of shield and buckler and to stand for his help and to use offensive weapons against these enemies to stop their persecution. He declares to God to say to his soul that He is his salvation and then makes decrees of destruction against these enemies. He then declares that His very bones or the core of who he is will declare the glory of God in worship with great joy.

November 5, 2014 Wednesday
Genesis 27:
The hunger to seek to those things of lasting worth including the kingdom of God is what must be behind all our own ways of deception in order for God to bring circumstances to judge and expose it. Esau represents satisfaction with self and the things of this world as indication of never having come to true rebirth.
Isaac did not know that he was going to be sacrificed on the altar and that surprise may have also influenced his response to not be influenced by the surprise of Esau who chose not to sacrifice for his blessings of inheritance. Jacob was surprised that Esau sought to kill him and that he was deceived by Laban but the fear of God birthed faith to wrestle until there was breakthrough into the revelation of God and deliiverance.

Psalms 22: this prophetic description of the sacrifice of Christ acknowledges the holiness of God despite the surprise of being forsaken of God. (Ps 22:3) But thou [art] holy, [O thou] that inhabitest the praises of Israel. In relation to this sacrifice there is also the emphasize twice to fear God and that out of that there will be the faith to know that God will deliver us from the surprise of trial and sacrifice.
There is also the second surprise which is of life and blessing. Isaac means, he shall laugh. This is a laughter of faith at deliverance and the bringing forth of God's purpose out of those darkest hours just before.
November 6, 2014 Thursday
Genesis 3:
Before Adam and Eve fell by resisting temptation to take of the tree they grew into a greater awareness of the goodness of God without the awareness of the reality of the consequences and evil of going against the goodness of God contained in God's ultimate pure integrity of love. When they fell into disobedience by believing the lie that God was less than ultimately trustworthy towards them they knew also the evil in themselves in an incompleteness that birthed a grasping consciousness of loss and shame. Their own futile attempts to cover this fear or consciousness of loss which is a self grasping fear with fig leaves before each other and God brought them to the place of honest confession before God which released God's provision of mercy represented in covering through animal sacrifices. This brought them back to the fear of God in which there is good and evil by the integrity of God's love in judgment that therein issues its transcendence into mercy and the right realization of God's being of love.