Podcast: Play in new window | Download
Subscribe: RSS
Febuary 7, 2015
1 Thessalonians 1:
 Secondary Link to Listen in iTunes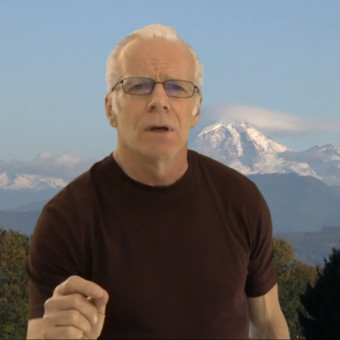 February 2, 2015 Monday
Daniel 8:
The kingdoms of this world in the last days have ten kings out of which one king just south and east of Israel will be the Anti-Christ that will cause economies to prosper and conquer by deception to rule the world but this kingdom will not last long and will be destroyed by the kingdom of God in heaven that will make the judgment at the right appointed time that has brought the greatest purification to the saints through trials from this oppressive Anti-Christ system and king.
February 3, 2015 Tuesday
2nd Timothy 4:
To enter full time service under charge from God requires the preaching of the word to be instant even when not notified to be prepared to preach. This involves reproof, rebuke, exhortation that is with patience and good teaching. It requires to endure afflictions and to do the work of an evangelist that gives full proof of ones ministry being valid and pure from God. We should always be prepared to be offered as a living sacrifice in martyrdom and know that we have fought with diligence to the end in keeping our persuasion of trust in God in a godly life. We also must have confidence that God will deliver us from every evil work especially when we are facing the threat of harm or death from the enemy and also that God will preserve us unto His heavenly kingdom. Concerning those that oppose and persecute us let us never forget that God will reward them according to their works.
February 4, 2015 Wednesday
Micah 1:
Jeremiah 3:
The LORD experiences the pain of the treachery of His people as a nation or a body of believers in divorce from Him and pleads for them to repent with declaration that He is married to them. Even though there is present adultery He foretells of the day when they will return to Him. God declares that the secret of this restoration will be in them coming to know Him in intimacy as God the Father. The secret is obedience to God's voice by recognizing God's voice behind the commandments of His word out of coming to know God as the Father. Jer 3:19 But I said, How shall I put thee among the children, and give thee a pleasant land, a goodly heritage of the hosts of nations? and I said, Thou shalt call me, My father; and shalt not turn away from me.
February 5, 2015 Thursday
1st Thessalonians 1:
The church is recognized as in God the Father in the sense of God seeing and overseeing the church throughout time by seeing it from the beginning to the end beyond time and space. The statement is made, "in the sight of God and our Father, knowing, brethren beloved, your election of God." True servant leaders of the church are also very conscious of God's election in the lives of believers and out of love encourage them towards this glorious destiny for their lives. 1- 4
The church is recognized as in the separate personage of God the Son in the present realm of time and space as indicated by being involved in intimate worship of service in Jesus Christ. We read, "remembering without ceasing your work of faith, and labor of love, and patients of hope in our Lord Jesus Christ" (vs 3)
True servant leaders of Christ bring the gospel with not merely words but power and in the Holy Ghost and with much assurance with a life that lives as an inspiring example. (vs 5)

When the gospel is presented in power and reality this way people are inspired to receive God's word even in affliction and it will be with the experience of God's Holy Spirit with joy in them. As a result others will be inspired so that the word of God will sound forth throughout a whole country. 6-9

Genuine believers have turned from idolatry and live only to serve the one true God and to wait for the return of his Son from heaven in awareness of his resurrection power and power to deliver us from the wrath that will come. 10