Podcast: Play in new window | Download
Subscribe: RSS
November 20, 2015
Deuteronomy 2:
 Secondary Link to Listen in iTunes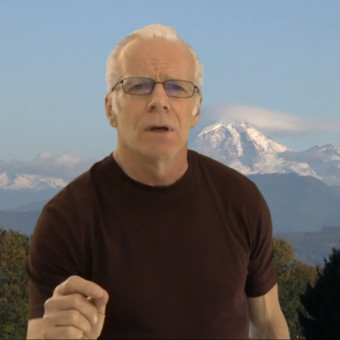 ROUGH NOTES:
November 14, 2015 Saturday
Isaiah 62:
We as watchman of the LORD are to give Him no rest until the LORD establishes Jerusalem a praise in all the earth. We are to prepare a way for the people by making a highway where all stones of stumbling have been gathered out and the standard of holiness has been lifted up for the people of God. These people will be called holy and redeemed and will be cities that are sought out and never forsaken.
November 16, 2015 Monday
Amos 7:
True prophets are fearless of speaking the truth before the very ones that have the power to immediately take their life away or torture and wound them. They preach repentance and do not seek anything but the glory of God.

November 17, 2015 Tuesday
Deuteronomy 2:
When the men of war had died out in the wilderness and Israel returned and this time they obeyed the Lord's command to not meddle with the children of Esau and the children of lot, the Moabites. Before they were compromised by being drawn in lust towards the beauty of the women. Now they passed over the brook, Zered, which means the stranger subdued: the bond subdued because they conquered compromise in their lives. It took 40 years to burn out the compromise.

Def: Zered
DSPN by J.B. Jackson: the stranger subdued, the bond subdued
H2218 זֶרֶד Zered (zeh'-red) n/l.
1. lined with shrubbery
2. Zered, a brook East of the Dead Sea
[from an unused root meaning to be exuberant in growth]
KJV: Zared, Zered.
Root meaning of letters: ZRD
Z cutting off R priority D to enter
Cutting off brought to a priority to enter blessing.
November 18, 2015 Wednesday
Mark 16:
In going forth armed spiritually to conquer and inherit for the kingdom of God let us be those that recognize the authority Christ has given us and believe in His power to conquer death and all things. We need not affrighted because we seek Jesus Christ in all we do. (Mark 16:6 [KJV]) And he saith unto them, Be not affrighted: Ye seek Jesus of Nazareth, which was crucified: he is risen; he is not here: behold the place where they laid him. (Mark 16:15 [KJV]) And he said unto them, Go ye into all the world, and preach the gospel to every creature. (Mark 16:16 [KJV]) He that believeth and is baptized shall be saved; but he that believeth not shall be damned. (Mark 16:17 [KJV]) And these signs shall follow them that believe; In my name shall they cast out devils; they shall speak with new tongues; (Mark 16:18 [KJV]) They shall take up serpents; and if they drink any deadly thing, it shall not hurt them; they shall lay hands on the sick, and they shall recover.
November 19, 2015 Thursday
Psalms 142:
We are with our voice to make supplication unto the LORD and pour out our complaint and make our trouble known to Him. It is when our spirit is overwhelmed within us because of the trials that God then knows our path. We need to then cry out to the LORD showing God our helplessness. Our soul may feel imprisoned because of these trials and so we need to ask God to bring our soul out of this prison because we desire to praise His name. We need to declare that God will deal bountifully with us and have righteous people surround our life. The key here is to be genuine in humility and honestly before God in bringing our weaknesses before God and then to chose to recognize the absolute glory, worthiness and ultimate trustworthiness of the reality of Who God is and to us in particular. This is so that out of a pure heart we can shine forth with voice and every part of our being from the heart the absolute unsearchable goodness of Who God is to us despite our circumstances and without shame before all.